The annual Blackberry bRamble & Bike Celebration is just a few days away and it's filled with a whole weekend of fun bike-centered activities. Here's the basic run down of the weekend. Be sure and register now for the rides, the price goes up on Friday!
The Blackberry bRamble has long been known for its scenic route, extraordinary food at rest stops, reliable support and free blackberry pie and ice cream at the finish. Whether you're a road cyclist in top form, a weekend recreational rider, or a parent pulling two kids in a trailer, Eugene's Blackberry bRamble is a great ride! Plus, all proceeds from this event support Safe Routes to School and bicycle education in the greater Eugene area. But there is much more the bRamble than the rides; from special industry tours, a fundraising dinner for adaptive recreation, a speaker, pedal powered movie in the park, breakfast, and a post-ride celebration there is a lot fun to be had the whole weekend!
Friday, August 2nd Events
Blackberry bRamble Weekend Tour of Eugene Bicycle Industries
9 to 12pm, Rolf Prima,  150 Shelton Mcmurphey Blvd. Ste 101
12 to 2pm, Bike Friday, 3364 W 11th Ave  Eugene, OR 97402
2 to 4pm, Co-Motion, 4765 Pacific Ave  Eugene, OR 97402
Saturday, August 3rd Events

6-8:30 Spaghetti dinner in Hilyard Community Center (beer garden on the patio).
7:30 – 9:00 GEARs meeting and guest speaker at Hilyard Community Center.
9:00ish – 11:00ish Movie in the park at the festival area behind Amazon Pool  (Pee Wee Herman's Big Adventure).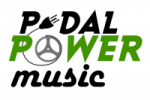 Meet other riders at the community dinner, where you can enjoy all you can eat (not to be confused with all you should eat) pasta, salad, bread, dessert and a beverage. The Beer and Wine Garden will be open for purchases for those wanting a little pre-ride pick me up. Tickets can be purchased now, or on site on the evening of the dinner. All proceeds from the community dinner go to support Eugene's Adaptive Cycling Program.
In the Hilyard Community Center, Ellee Thalheimer, author of Bicycle Sojourners, will share with you the joys of touring and her experiences touring in Oregon. The evening will end with a Movie in the Park presentation of PeeWee's Big Adventure, a classic cycling movie.
Ellee Thalheimer is an accomplished freelance travel writer and cycle tourist who believes that there are few better ways to travel and discover than by bike. Co-founder of the non-profit business alliance thePortland Society, owner of Into Action Publications, zealous Oregonian, author of Lonely Planet's Cycling Italy and drinker of yerba mate, Ellee rarely turns down an adventure. Her most recent projects include authoring and publishing Cycling Sojourner: A Guide to the Best Multi-day Tours in Oregon and co-authoring and publishing Hop in the Saddle: A Guide to Portland's Craft Beer Scene, by Bike. When away from Portlandia, she misses the bejeezus out of her husband Joe and her puppy dog Winston.
Sunday, August 4th- The Big Day!

Pre-Ride Breakfast
Fuel up before the ride. A continental breakfast with prices ranging from $1.00 to $5.00 will be available at the Hilyard Community Center. If you are not ready for a full breakfast, enjoy a free cup of coffee (6:30 – 9:00 am).
The Rides:
The Blackberry bRamble is a premier ride in the Northwest. Each year more cyclists enjoy a beautiful ride with lots of good food.  You climb slowly out of the Willamette Valley with a scenic view of Eugene below and then pass into the farms and vineyards of the Lorane Valley. The ride has four distance options – a full century, a metric century, a 40-mile or a 10/20 mile community ride. Rest stops with food, water, mechanics on site, SAG wagon support on the three longer routes and the community ride has one rest stop with snacks. All riders enjoy a special blackberry pie & ice cream treat at the end of the ride!
100 mi. Wolf Creek Century Starts 6:30 – 8:30 AM
Poodle Creek Metric Century 7:30 – 9:00 AM
40 Mile Crow Loop Starts 7:45 – 10:00 AM
Community Ride Starts 10:00 AM (Map available here)
All rides leave from the Hilyard Community Center (2580 Hilyard Street). Each ride will have a 'lead-out' after their registration times Note: If you are not pre-registered, your starting time will be later than the stated times. All routes will close at 4:00 PM. For more in depth route descriptions and route maps click HERE.
Early Online Registration for the Blackberry bRamble Century, Metric Century, & 40 mile rides is $39 through August 1, 2013. Late Registration, beginning August 2, 2013, will be $49. Registration for the longer rides will be limited to the first 600 riders. Early Online Registration for the Community Ride is $8 through August 1, 2013. Late Registration, beginning August 2, 2013, will be $11.
Blackberry bRamble Post-Ride Bike Celebration 
No matter what ride you've chosen (or even if you're not doing a ride) there will be a free Bike Celebration going on back at Amazon Park from Noon-5pm. Besides the riders free pie and ice cream there will also be local vendors, community booths, bike and skateboard demonstrations, competitions, and a Beer and Wine Garden for the adults!
Pedal powered music
local vendors
community booths
fun competitions (flat fix, track stand, bike polo, etc.)
great food
beer & wine garden
If you're hot and tired, cool off with a swim at Amazon Pool for only $1!
Raffle Drawings for Prizes
At 4:00 pm there will be many prizes to be raffled including gift cards and eye wear, which you will need to be present to win. Those tickets will be available at the finish line and at the REI booth.  The drawing for the Co-Motion Nor'Wester frameset and set of Rolf Prima Aspin wheels will also take place at this time (you were automatically entered if you registered by July 24) but you do not need to be present to win these prizes.
THANKS the supporters and sponsors of this years ride!